Please, respect my work:
don't convert these for any other game, Sims or anything else, (if you need something special, ask me), don't upload to any other site.
Thanks!
S'il vous plait, respectez mon travail:
ne convertissez pas ces objets pour un autre jeu, Sims ou autres, (si vous avez besoin de quelque chose, demandez-moi); ne redistribuez pas mes créations sur un autre site. Merci!
Objects | Rooms | Seasonal #25
Objets | Pièces | Saison #25
Easter chocolates & candy bars
Chocolats de Pâques et barres chocolatées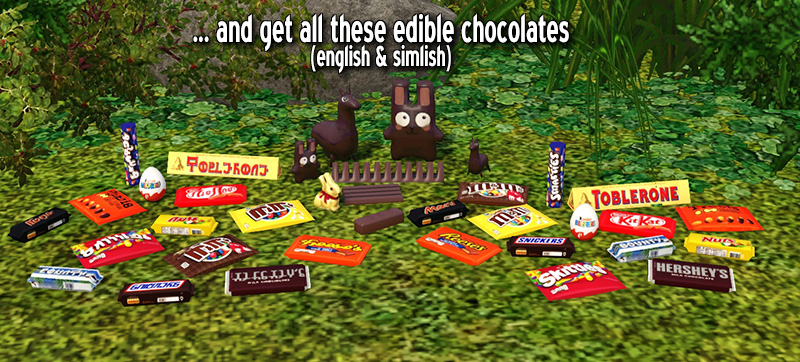 My grand-parents used to hide chocolate, or candy bars in the garden when I was a kid. Same here! I hid 9 elements in the picture below (click to enlarge), then click when you think you found something! :)


(You don't want to play? Find the regular downloads page here)


Quand j'étais petite, mes grand-parents avaient l'habitude de cacher des chocolats ou des confiseries dans le jardin, à Pâques. Pareil ici!
J'ai planqué 9 éléments que vous devez retrouver dans l'image ci-dessous (cliquez pour agrandir), puis cliquez quand vous pensez avoir trouvé quelque chose! :)

(Vous ne voulez pas jouer? Une page de téléchargements normale se trouve ici!)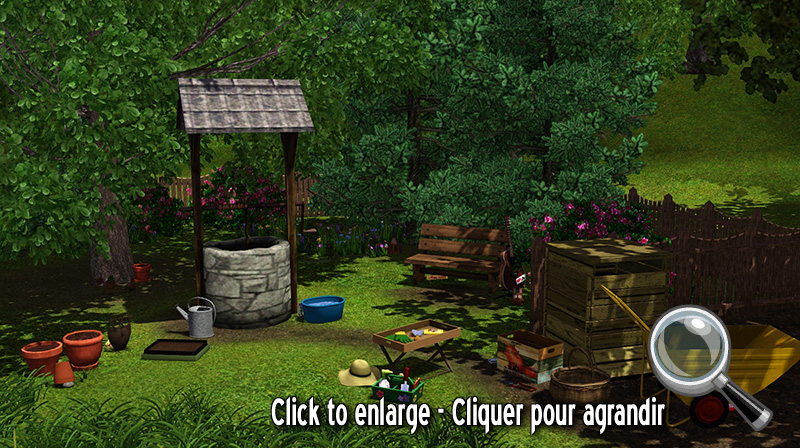 Some of the Gifts
for Donators

My other sites



This site is not endorsed by or affiliated with Electronic Arts, or its licensors. Trademarks are the property of their respective owners. Game content and materials copyright Electronic Arts Inc. and its licensors. All Rights Reserved.
Copyright 2004 © Sandy, at Around the Sims/Around the Pixel
Redistribution or alteration of any item that can be found on this site is forbidden.